Location
Conference Room 1204, Education Building, UC Davis School of Medicine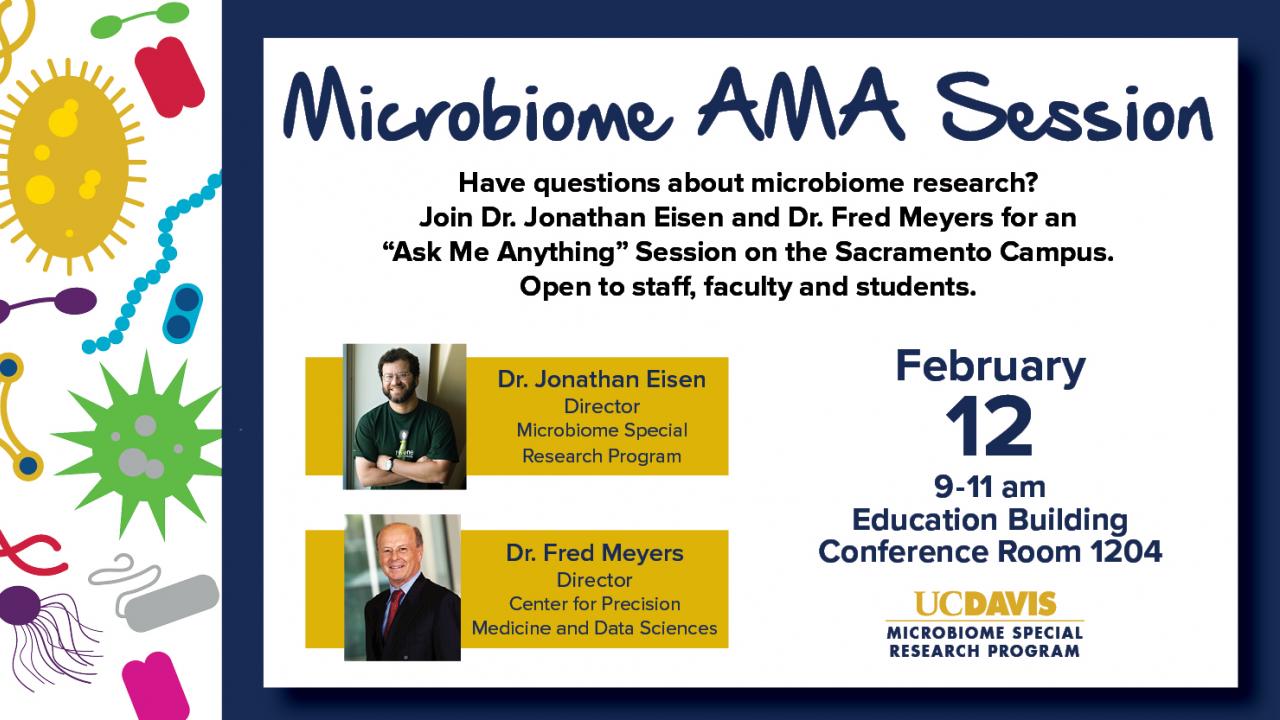 In collaboration with the Center for Precision Medicine and Data Sciences, the Microbiome Special Research Program will be hosting its first microbiome AMA next month on our Sacramento campus in the Education Building.
Center Director Dr. Fred Meyers will be opening the session with an introduction to Precision Medicine, followed by an introduction to microbiome research by program Director Dr. Jonathan Eisen.  The remaining time will be devoted to Q&A.
Be sure to come prepared with questions and don't miss out on this opportunity for learning and collaboration! 
If you have any questions, please contact Jose Franco at jlfranco@ucdavis.edu.