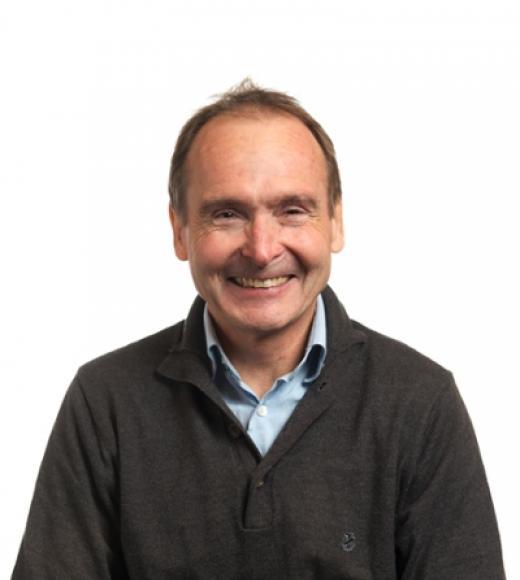 Unit

Food Science and Technology

Director, Foods For Health Institute
Bio
Degree
Ph. D. Cornell University, 1983
Research
Professor German researches the role of fats and other components in the diet. He developes ways to assess health and metabolism in response to foods. Milk is the model he uses as a genetic blueprint for foods to support health. Milk evolves for the purpose of nourishing growing mammals and this evolutionary logic is the basis of the research to discover physical, functional and nutritional properties of milk components and to apply these properties as principles to foods.
Selected Publications
Hinde K and German JB Food in an evolutionary context: insights from mother's milk Jnl. Science of Food and Agriculture Article first published online: 21 JUN 2012 DOI: 10.1002/jsfa.5720
Garrido D, Kim JH, German JB, Raybould HE, Mills DA. Oligosaccharide Binding Proteins from Bifidobacterium longum subsp. infantis Reveal a Preference for Host Glycans. PLoS One. 2011 Mar 15;6(3):e17315.
German JB, Angela M. Zivkovic, David C. Dallas, and Jennifer T. Smilowitz Nutrigenomics and Personalized Diets: What Will They Mean for Food? Annual Review, Food Science & Technology, Vol. 2: 97–123 2011
Sela David A. Chapman J., Adeuya A., Kim J.H., Chen F., Whitehead T.R., Lapidus A., Rokhsar D.S., Lebrilla C.B., German J.B, Price N.P., Richardson P.M Mills D.A. *The Complete Genome Sequence of Bifidobacterium longum subsp. infantis Reveals Adaptations for Milk Utilization within the Infant Microbiome Proceedings of the National Academy USA Dec 2;105(48):18964-9
Lemay DG, Lynn DJ, Martin WF, Casey TM, Kriventseva EV, Rincon G, Barris WC, Hinrichs AS, Molenaar AJ, Pollard KS, Neville MC, Maqbool NJ, Zdobnov EM, Tellam RL, Medrano JF, German JB, and Rijnkels M. The bovine lactation genome: insights into the evolution of mammalian milk Genome Biol. 2009 Apr 24;10(4):R43.
Frankel, E.N., J. Kanner, J.B. German, E. Parks and J.E. Kinsella. 1993. Inhibition of oxidation of human low‑density lipoprotein by phenolic substances in red wine. Lancet 341(8843):454–457.
Walzem, R.L., S. Watkins, E.N. Frankel, R.J. Hansen and J.B. German. 1995. Older plasma lipoproteins are more susceptible to oxidation: A linking mechanism for the lipid and oxidation theories of atherosclerotic disease. Proceedings of the National Academy of Science 92(16):7460–7464.
German, J.B. and C.J. Dillard. 2004. Saturated fats: What dietary intake? American Journal of Clinical Nutrition 80(3):550–559.
German, J.B., B.D. Hammock and S.M. Watkins. 2005. Metabolomics: Building on a century of biochemistry to guide human health. Metabolomics 1(1):3-8.
Mutch, D.M., M. Grigorov, A. Berger, L.B. Fay, M.A. Roberts, S.M. Watkins, G. Williamson and J.B.German. 2005. An integrative metabolism approach identifies stearoyl‑CoA desaturase as a target for an arachidonate‑enriched diet. FASEB Journal 19(6):599–601.
Awards and Honors
Dean's Distinguished Lecturer University of Kentucky, Lexington, 2009
Markin Lecturer University of Calgary, Calgary Canada 2008
Mildred T. Reeves Distinguished Professor University of Tennessee Health Sciences 2007
President's Award Canadian Federation of Biological Societies 2007
Named to Most Highly Cited Scientists by ISI Index, 2002-present
NUTRIM professor Maastricht University the Netherlands, 2002
Visser Professor Wageningen University September, 2001
G. Malcolm Trout visiting Professor Michigan State University, 2000
John E Kinsella endowed chair University of California, 1997-2003
Mention D'Honneur Du Jury, ACADEMI MORIM, France, 1995
Extension of Knowledge Activities 
Tags