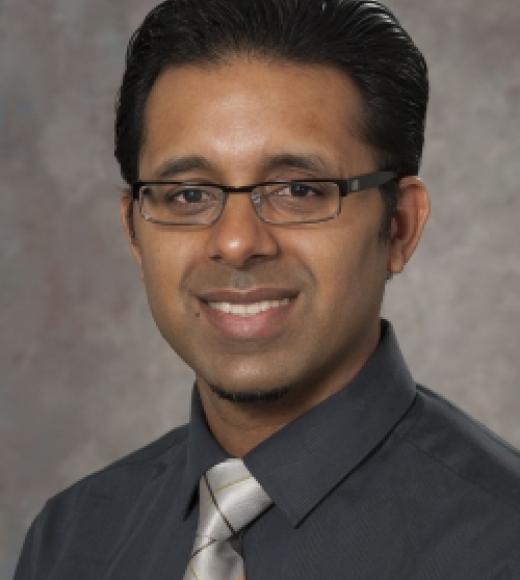 Position Title

Associate Professor of Clinical Dermatology
Dermatology, School of Medicine
Bio
My research focuses in two areas: sebaceous gland disease and bioengineering adaptations for dermatology. To pursue my research, I integrate concepts from bioengineering, Allopathic medicine, and Ayurvedic medicine. By integrating concepts from Ayurvedic medicine, plant sciences, and food sciences, I look to better understand how we can better integrate nature for individualized medical therapies. By integrating engineering with medicine, I hope we can develop and deliver care in innovative and effective ways.
The sebaceous gland is a lipid-producing gland in the skin that serves several important roles including maintenance of the skin barrier and delivery of antioxidants like Vitamin E to the skin surface. However, dysfunction of the sebaceous gland can lead to diseases such as acne. My research is focused on understanding the biology of the sebocyte, which are the cells that compose the sebaceous gland. My laboratory work focuses on understanding the cellular pathways that drive how nutritional components alter sebocyte and sebaceous gland behavior.
A second facet of my research is to apply bioengineering concepts for dermatology research. Here, my focus centers on transdermal drug delivery. The skin is our largest organ. Yet, it is protected by a barrier known as the stratum corneum . My research focuses on creative solutions to bypass this barrier in a safe manner to allow for the delivery of agents in hopes of more effectively delivering medicines and nutrients that promote skin beauty and health.
Tags