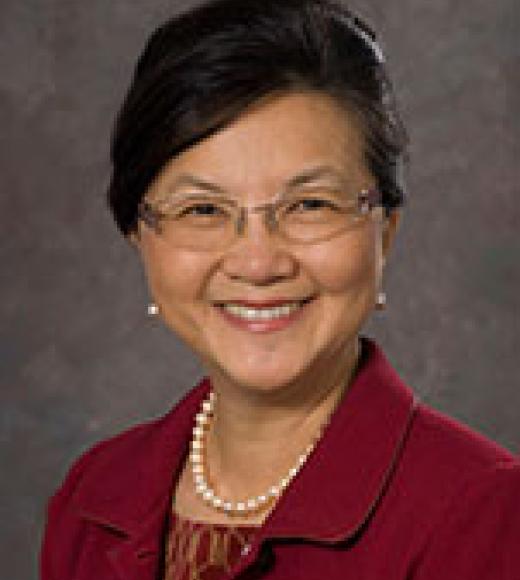 Position Title

Professor & Vice Chair of Research
Pathology and Laboratory Medicine, School of Medicine
Bio
Research
Study the role of gut microbiota in contributing to and preventing obesity and metabolism-associated health issues including fatty liver, systemic inflammation, skin disease, mental and neurological issues, and cancer aiming to uncover means for treatment.
Study the beneficial effects of vitamins and natural products such as chemicals derived from tea, β-carotene, milk, or fermentation-generated metabolites.
Study the effect of gut microbiota in regulating bile acid synthesis that in turn affects metabolism, insulin sensitivity, immunity, inflammation, and cancer formation or prevention.
Active Research Grants
NIH, NCI (1 R01 CA222490-01) 2018-2023
Liver Cancer Therapy by MiR-22 and Its Inducers
Role: PI
NIH, NCI (1 U01 CA179582-03A1) 2014-2019
The Role of Probiotic Bididobacteria and Bile Acid Metabolism in Carcinogenesis
Role: Lead PI
NIH, SC3 GM125546 2018-2022 Effect of Western Diet in Gastrointestinal Cancer by NMR Metabolomics
PI: Krish Krishnan, California State University Fresno
Role: Co-investigator
National Psoriasis Foundation 2018-2019
An experimental mouse model to understand the pathological role of high fat,
high sugar (Western) diet in psoriasiform dermatitis
PI: Samuel Hwang, UC Davis
My Role: Co-investigator
Microbiome Publications
Sheng L, Jena PK, Liu HX, Hu Y, Nidhi N, Bronner DN, Matthew LS, Bäumler AJ, Wan Y-J. (2018) Obesity treatment by epigallocatechin-3-gallate-regulated bile acid signaling and its enriched Akkermansia muciniphila. FASEB J. June 8, PMID: 29882708.
Jena PK, Sheng L, Nagar N, Wu C, Barile D, Mills D, Wan Y-J. (2018) The effect of synbiotics Synbiotics Bifidobacterium infantis and milk oligosaccharides on shaping gut microbiota community structure and NASH treatment (2018) Data in Brief, The Journal of Nutritional Biochemistry 2018 Aug; 19: 1025–1029, PMCID: PMC5997954; PMID: 29900399
Jena PK, Sheng L, Nagar N, Wu C, Barile D, Mills D, Wan Y-J. (2018) Synbiotics Bifidobacterium infantis and milk oligosaccharides are effective in reversing cancer-prone nonalcoholic steatohepatitis using western diet-fed FXR knockout mouse models. The Journal of Nutritional Biochemistry, 57:246-254 PMID: 29800811, PMCID: PMC6015547
Jena PK, Sheng L, Lucente JD, Jin L-W, Maezawa I, Wan Y-J. (2018) Dysregulated bile acid synthesis and dysbiosis are implicated in Western diet-induced systemic inflammation, microglial activation, and reduced neuroplasticity. FASEB J, 32 (5):2866-2877, PMID: 29401580, PMCID: PMC5901391
Sheng L, Jena PK, Hu Y, Liu HX, Nagar N, Kalanetra K, French SW, French SW, Mills D, Wan Y-J. (2017) Hepatic inflammation caused by dysregulated bile acid synthesis is reversible by butyrate supplementation. Journal of Pathology, 243(4):431-441, PMID: 28892150, PMCID: PMC5953422
Jena PK, Sheng L, Liu HX, Kalanetra K, Krishnan V, Mills D, Wan Y-J. (2017) Western diet-induced dysbiosis in FXR knockout mice causes persistent hepatic inflammation post antibiotic treatment. American Journal of Pathology, 187(8):1800-1813, PMID: 28711154, PMCID: PMC5530909. (Cover story of the journal).
Sheng L, Jena PK, Liu HX, Kalanetra K, Gonzalez F, French S, Krishnan V, Mills D, Wan Y-J. (2017) Gender differences in bile acids and microbiota in relationship with gender dissimilarity in steatosis induced by diet and FXR inactivation. Scientific Reports 7(1) 1748, PMID: 28496104, PMCID: PMC5431816. (Journal highlight and featured in Nutrition Frontiers, a publication of the Nutritional Science Research Group at NCI)
Liu H-X, Rocha CS, Dandekar S, Wan Y-J. (2016) Functional analysis of the relationship between intestinal microbiota and the expression of hepatic genes and pathways during the course of liver regeneration. Journal of Hepatology, 64(3): 641-50. PMID: 26453969, PMCID: PMC4761311. (March issue Journal highlights).
Li Y-Y, Ge Q-X, Cao J, Zhou Y-J, Du Y-L, Shen B, Wan Y-J, Nie Y-Q. (2016). Association of Fusobacterium nucleatum infection with colorectal cancer in Chinese patients. World Journal of Gastroenterology, 22(11):3227-3233. PMID: 27004000 PMCID: PMC4789998
Liu H-X, Hu Y, Wan Y-J. (2016) Microbiota and bile acid profiles in retinoic acid-primed mice that exhibit accelerated liver regeneration. Oncotarget, 7(2):1096-106. PMID: 26701854, PMCID: PMC4811446
Liu H-X, Keane R, Sheng L, Wan Y-J. (2015). Implications of microbiota and bile acid in liver injury and regeneration. Journal of Hepatology, S0168-8278(15)00533-4. PMID: 26256437, PMCID: PMC4654653
Tsuei J, Chau T, Mills D, Wan Y-J. (2014) Bile acid dysregulation, gut dysbiosis, and GI cancer. Experimental Biology and Medicine 239(11): 1489-504. PMCID: PMC435742
Tags